Facebook analysis of
Afmeer tv.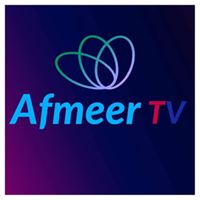 Niche Education has analyzed the last 3 months of Facebook efforts by Afmeer tv.. During this time the organization have reached an NE Score* of 68, which is 36 % better than the median.
Your NE Score's components
Some important values to follow closely
Interactions Per Post
146
Interactions Per Follower
0,3
Appreciation Level Ranking
Interactions per post
Other interesting channels
191 050 followers. 30 posts per week.

528 640 followers. 30 posts per week.

250 490 followers. 30 posts per week.
Subscribe to this analysis
"Knowledge that increases revenue is a good investment"
The team behind Niche Education is constantly curious on what is popular amongst the world's social media users, and how to increase revenue from social media activities. We therefore continuously analyze more than one million companies' activities in social media.
Use the search feature at the top-right of the page to get the analysis of your business, your competitors or local and regional top charts.
We have trained more than 2,000 businesses how to increase revenue by using social media. Please have a look at our courses:
What is the NE Score?
The NE Score (acronym for Niche Education) is a quality measurement developed by us, Niche Education. It's a value between 0 and 100, based on the latest 3 months of activity in social media. The NE score is based on the following:
Engagement. A measurement of how engaged your followers have been. By engagement we mean liking, commenting or sharing your posts. A comment means more than a simple like, a share means more than a comment.
Follower Base. How big is your potential? A big engagement means nothing without a sizeable and relevant audience.
Frequency. How often do you post? The social networks' filter algorithms prefer a steady stream of interesting content.
A regular company/organization should have a NE Score of at least 50. A value below 50 tells you something have to be done to improve your social media activities.